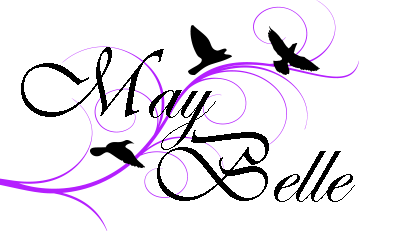 Candles & Products
We are a small business inspired by the desire to make quality chemical-free and eco-friendly home and beauty products.
Common store-bought cleaners and beauty products often contain chemicals that are unnecessary to clean and sanitize.
May Belle Candles & Products are home-made with care and thought!
Soya-Based Candles
May Belle's line of All-Natural Soya-Based Candles is made with sustainable and environmentally friendly ingredients.
I am always developing new scent combinations. Check back often for our year-round and special seasonal mixes.
Choose your favourite candle scent!
Fall Special Scents
New this fall, a new line of Halloween and fall-themed soy candles! Hand-made in limited quantity, these candles are sure to fill your home with seasonal delight. Available for the first week of October, be sure to place your orders early!
No Results Found
The page you requested could not be found. Try refining your search, or use the navigation above to locate the post.
About Me
My name is Danielle May Belle Mac Rae and I am a Master's student at Concordia University in Montreal.
May Belle is my small Montreal-based business that was started with a mission to make biodegradable and eco-friendly products that anyone can afford.
It is my goal to give customers confidence in what ingredients are being used in the products they buy and use.
Email me with any questions or feedback you might have!
Pop-up Events
I love participating in local pop-up events! Stop by and check out the new scents in my new line of soy candles!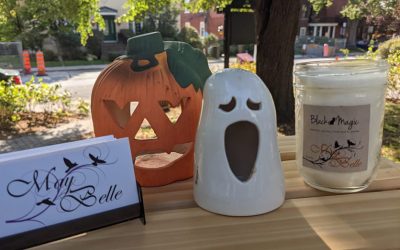 I love participating in local pop-up events! Stop by and check out the new scents in my new Halloween line of soy candles! October 9, 2021 The Outdoor POP UP Extérieur @ Église Notre-Dame de Grâce by the NDG Artistes et Artisans POP UPSWhere: 5333 Avenue...